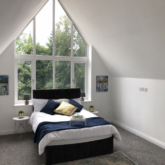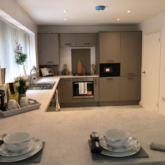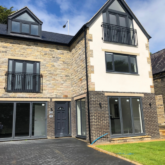 Bradford, 2x New Build Detached House & Conversion of Existing Buildings
Project Brief
Set in a gated community the Ladyroyd Gardens development consists of a selection of privately owned distinctive family homes close to the Bradford Royal Infirmary.
This properties were designed and built to the highest of standards throughout and no expense spared as can be seen in the fittings, fixtures and final decoration.
This contract was delivered on a Traditional Build Contract to deliver a new build detached 4 bedroom property, a 6 bedroom property . and convert 3 further buildings into luxury residential accommodation.
Testimonial
I am extremely pleased with the final finish and quality of the build. Tom and his team have done a superb job.
Mr S Mohammed